Ada Monroe has incredible potential that was utterly wasted in this first season.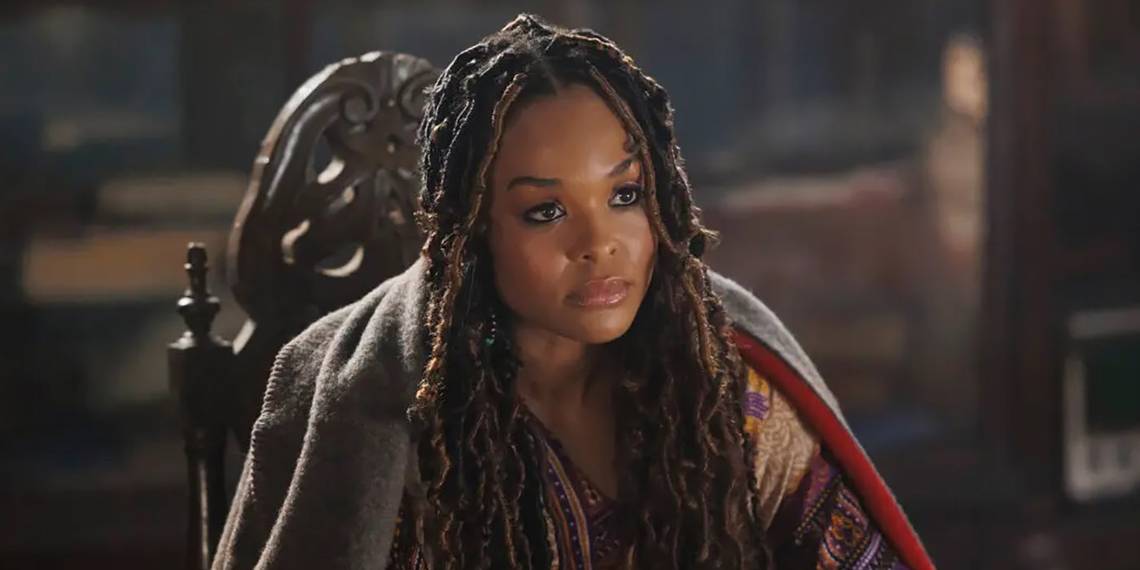 The CW's Supernatural prequel, The Winchesters, takes viewers back in time to watch a young Mary Campbell (Meg Donnelly) and John Winchester (Drake Rodger) pulled into a world of hunting, monsters, and romance. While it doesn't exactly line up with the history we learned through the adventures of Dean (Jensen Ackles) and Sam (Jared Padalecki) in the flagship series, those in charge have created quite an exciting tale that showcases these characters in a new light as they attempt to stop the world-ending threat of the Akrida with friends/fellow hunters, Carlos (Jojo Fleites) and Latika (Nida Khurshid). Together, the foursome — occasionally accompanied by John's mother Millie (Bianca Kajlich) — have developed a deep and lasting bond, proving themselves a special monster-hunting unit with their various skills. However, one character that hasn't been given their due in the first season of The Winchesters is Ada Monroe (Demetria McKinney). First introduced in the pilot episode as Mary's hope for finding her missing father Samuel (Tom Welling), Ada banded together with the group to look for Samuel and help discover more about the Akrida. But, out of the 12 episodes to air thus far, Ada has been notably missing for quite a few of them, which is absolutely criminal.
Her absence has been explained away with a passing line about what she's doing off-screen, but it's not like she's really been up to anything in the meantime as our fearsome foursome has been with their hunting duties of late. Truly, it's a shame to see how the series has wasted Ada (and McKinney) up until this point, as Ada has stood out since the moment she stepped on-screen and has been given an incredibly intriguing background that helps her stand apart from just about every other character in the Supernatural universe.
Ada Offers Something Special to 'The Winchesters'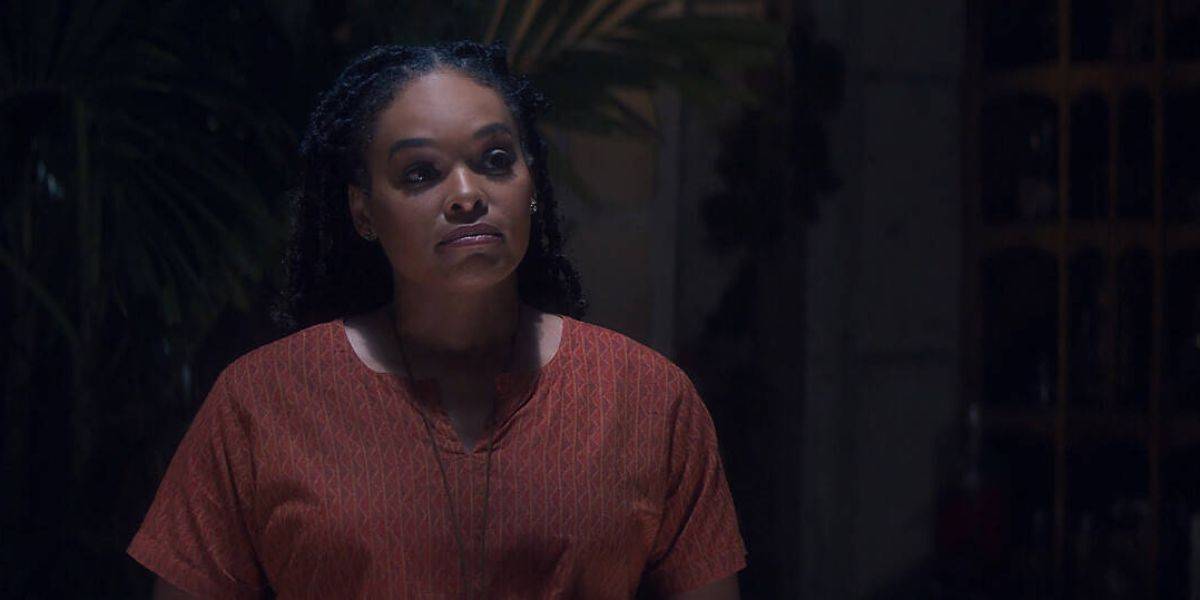 Upon her first introduction, we learned — alongside Mary and the crew — that Ada was incredibly talented and special. We didn't fully understand where the character was headed, but she clearly knew much about the supernatural world and had spent years studying the various monsters that hunters would eventually come across. She has a history with the Men of Letters, opening up an intriguing door that has potential to pay off in the long run. She survived a demonic possession, even then using the remaining demonic residue inside herself in a spell to try to extract the knowledge of the demon. (That alone is pretty badass, isn't it?)
Ada also pulled off a new kind of exorcism, never before seen on Supernatural, that led to her trapping a demon inside a plant. Ada has proven herself resourceful, clever, and a cunning enemy to anyone opposing the group. Like the others, she's still learning, but she has outstanding raw talent as a witch. Plus, her mysterious background outshines every other character on the show. As she's older than the rest of the group, Ada has many more years of being involved in this life, which we see early on with her half-monster son Tony (Tyler Lofton) and their complex relationship. She stands apart from the others for many reasons, but this ultimately makes us crave her presence on the show more as it's so obvious how much could be improved if Ada was being included as much as the core four, instead of being relegated to the sidelines.
'The Winchesters' Penultimate Episode Showcases Ada's Strengths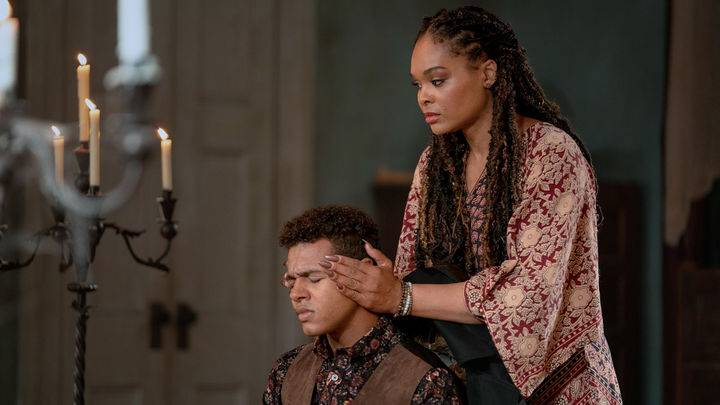 As the season comes to a close — and potentially the series, given the current state of The CW network — Ada returned in the penultimate episode as she continued to search for a way to stop the Akrida Queen from opening her portal and destroying the world. While Ada's magic may not be strong yet, as the other witches taunt her about during her trip to their secret club and card game, her abilities have opened up the door for more. Plus, this trip ultimately brought her into contact with Supernatural veteran Rowena (Ruth Connell) who has taken an interest in Ada's unique, Earth-focused magic. While interacting with Rowena, Ada pushes herself and her magic to new heights, as Rowena teases Ada that there's much more in her future should she survive the impending battle with the Akrida. Not many characters can handle or pull off a story on their own like this, especially in the first season of a show. The stories with the core four have all been so interconnected because they have needed each other for balance, growth, and to provide the audience with entertainment, and they haven't all proven themselves strong enough to operate on their own. Ada, on the other hand, is already an interesting enough character to be just as exciting to watch as fan-favorite Rowena and to carry a story with a guest star.

Overall, if The Winchesters magically survives the upcoming obliteration of The CW as we know it, we need to see much more of Ada. McKinney is no stranger to playing a witch, recently coming off a three-season run on Freeform's Motherland: Fort Salem, and it shows. She immediately looked comfortable in this role, making her seemingly effortless performance all the more compelling. Plus, her half-monster son brings something new to the universe as Ada must contend with being a witch, a hunter, and the mother of a monster herself. It's an intriguing dilemma that, again, has potential to help bring the character and the show to another level. The underutilization of Ada, a series regular, has hurt the first season. There's too much potential for the character for the writers to treat her as they have. It's actually very disappointing that they suddenly brought her back with an answer to stopping the Akrida in the penultimate episode, teasing that she will suffer to save the world, despite us hardly having the chance to see her on-screen. It feels unearned, particularly because there is so much we could have been watching with Ada to lead up to this, rather than the answer falling out of the sky and Ada being used to save the day and the other characters.
Article by: Jay Snow
https://collider.com/the-winchesters-ada-demetria-mckinney/?newsletter_popup=1