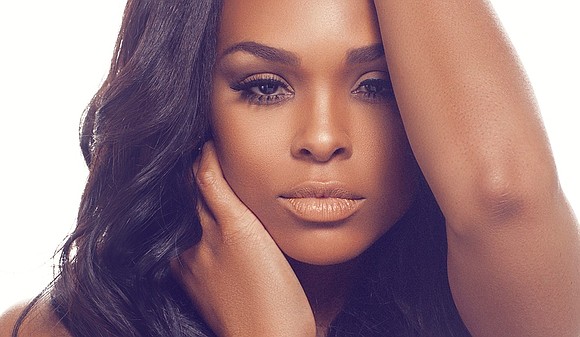 Vocal powerhouse Demetria McKinney is a triple threat in the truest sense of the term. She is an award-winning actress who has played diverse roles on the big and small screens as well as the stage. She is a talented singer with a rich voice requiring zero studio enhancements. And she is a skillful songwriter who generously expresses emotions in a way that instantly connects with listeners.
Widely known for her role as "Janine Payne" on the hit TBS sitcom "Tyler Perry's House of Payne," which has taped over 254 episodes and received five NAACP Image Awards for Best Sitcom and now in syndication on BET.
Demetria can currently be seen on Bounce TV's breakout hit Saints & Sinners, BET's The Quad, Centric TV's The Ladies Room and the stage play Love Jones The Musical. Demetria also has recurring roles on Life Time's "Devious Maids" and on TV One as a primary character on "The Rickey Smiley Show."
Demetria was also a cast member on Bravo TV's The Real Housewives of Atlanta Season 7 and had cameo appearances on Season 8.
Even though her acting career keeps her very busy, Demetria always makes time for her first love: music. This eOne Music recording artist over the past few years has recorded and performed with artists such as Lyfe Jennings, Musiq Soulchild and Anthony David. Demetria has also opened for R&B mainstays such as Tyrese and Tank and has toured with the Pepsi Funkfest and R. Kelly.
Her latest single "Easy" is a song about a woman living and loving a man in a relationship that is growing. Demetria's forthcoming LP "Officially Yours," is scheduled for release early this year. The soulful ballad was written by McKinney, Courtlin Jabrae and Devin Horton, and was also produced by We Are Starbound Music.
All the songs on "Officially Yours" emanate from a place within Demetria that up until now she has only expressed through the characters that she's played. The spectrum of a woman's life lived out loud - with love, resilience and courage – is represented on "Officially Yours."
"As a recording artist, this is where the most truthful, transparent side of me will be seen and heard," Demetria says. "People mostly know me for the roles I have played, and they are all roles that I chose specifically for the lessons that I would learn from each character. Personally, I never wanted to show vulnerability because I thought it was a sign of weakness. I didn't want to talk about situations I've endured and I would shut off opportunities that would make me connect with any past pain. I always hid behind my characters, and allowed them to overshadow Demetria. But the reason I call this LP 'Officially Yours' is because the music represents the 'official' Demetria McKinney.
Article by: Style Magazine Newswire