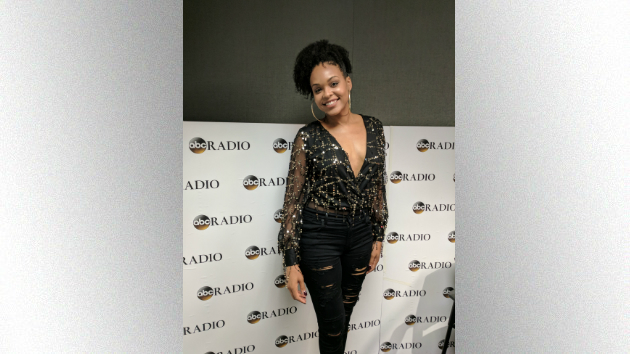 ABC RadioSinger-actress Demetria McKinney's long-awaited debut album Officially Yours will be oute October 6, and that date just so happens to mark the premiere of another project Demetria's attached to: Mario Van Peebles' new TV drama series Superstition.
Of the show, Demetria tells ABC Radio, "It's just a really, really intriguing look into the supernatural" from a black viewpoint.
"I think it's really incredible that they figured out how to make a smart, fun, family-oriented sci-fi type thing that really embraces who we are as a culture," she explains.
In the show, Demetria plays the character of May Westbrook, the sheriff of a small town called La Rochelle.
She adds, "I've never gotten to be in the sci-fi space. I've always wanted to be. I've watched the Marvel characters. I've always been really intrigued by the supernatural."
Fans are also waiting to see Demetria in TVOne's forthcoming biopic Bobbi Kristina.
Demetria, who portrays late icon Whitney Houston in the TV movie, says that getting the role was "the dream that finally came true."
"Before I knew how much I loved music as an artist, I knew that I loved music because of her," she adds.
Demetria also says she underwent quite a transformation to play Whitney.
"I was super excited, very elated," she says. "We got into the filming process. I lost weight. I tanned. I put on teeth. I learned to smoke. I went in."
Bobbi Kristina airs October 8 on TV One at 7 p.m. ET, while Officially Yours is available to pre-order now.
Article by: Chris Connors